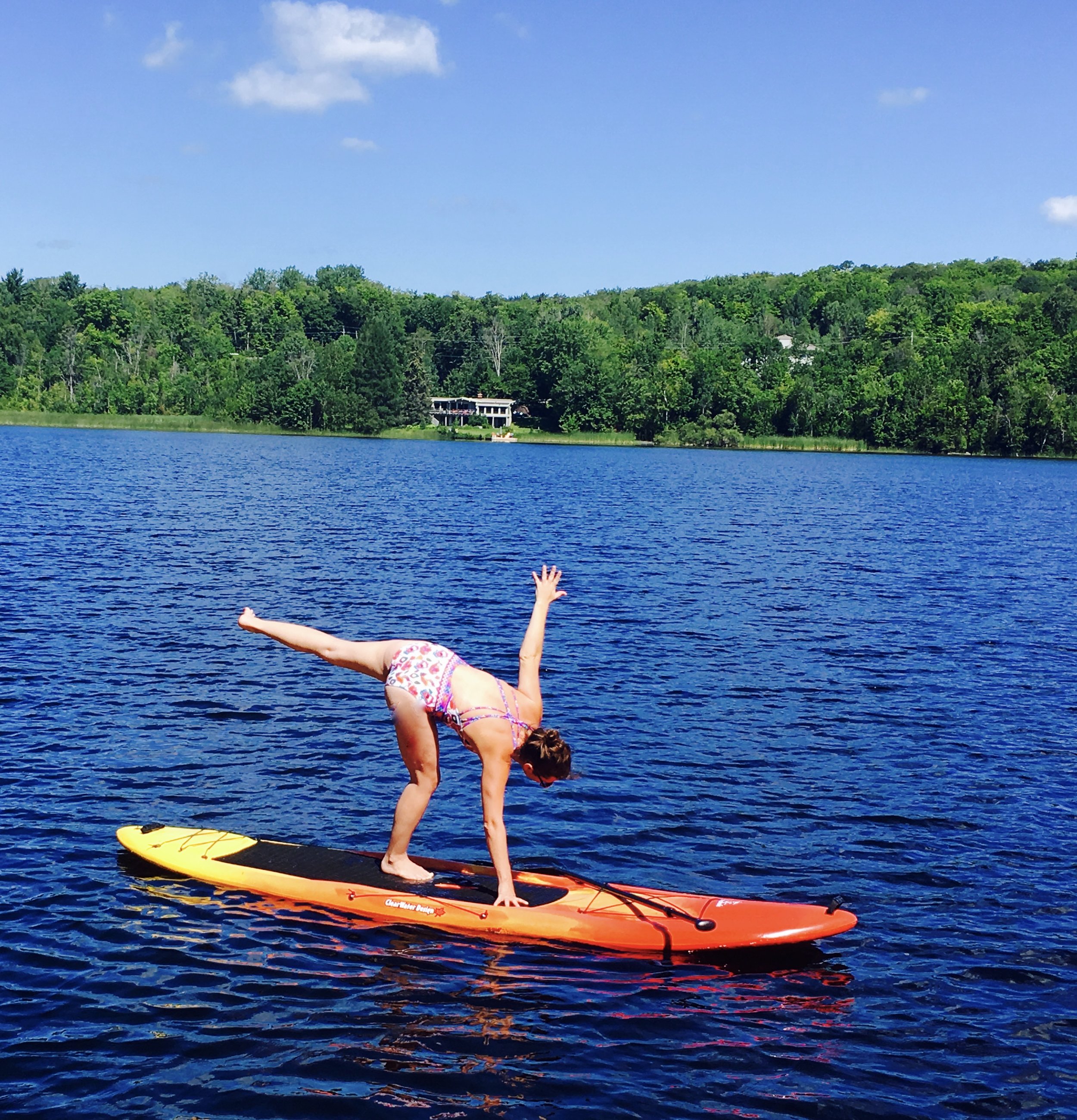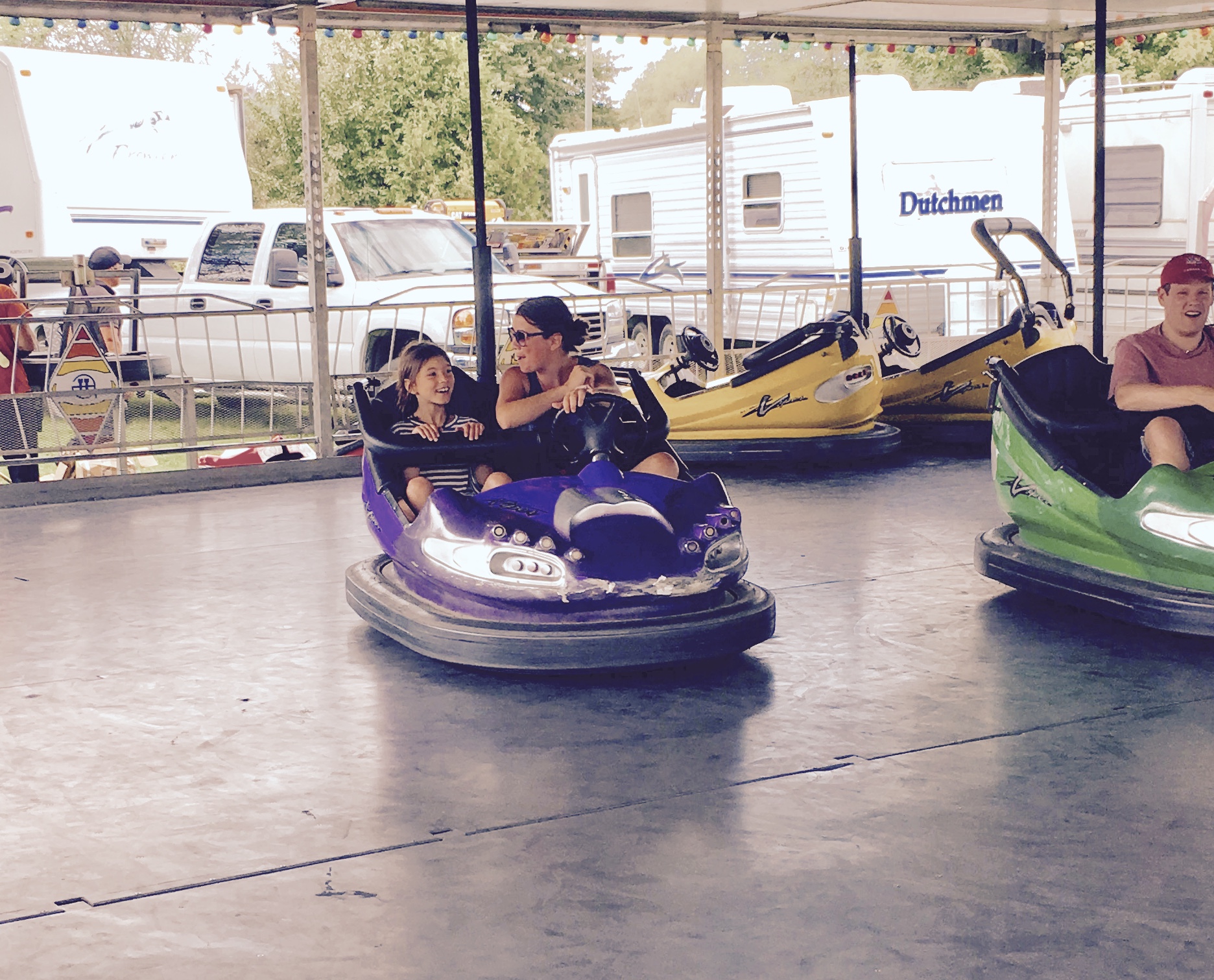 My take away thoughts from my time off:
1. KEEP IT SIMPLE, KEEP IT TO THE BASIC POSES
2. SO MANY SIMPLE, BUT DELICIOUS MEALS
3. LET THEM BE KIDS AND GET BORED AND HAVE A LITTLE BIT OF SUGAR
4. UNPLUG AND RECONNECT WITH EACH OTHER
After taking the time to slow down I read, I played; we chatted and ate a lot. Throughout my time off as much as I tried to disconnect, the world around still spins and I needed to be a part of it. When I was forced to reconnect I tried to notice the moments, I noticed what made me uncomfortable, what lit me up and what made me stop dead in my thoughts.
I think its important seasonally to check in and feel what inspires you, what is important to you and make sure when life picks up (which in a few days it will for me), how can I keep myself plugged into to ME.
It's the SIMPLE THINGS:
Yoga Practice: During my time at the cottage I normally use it as a break from my exercise regime and give my body a break. However I can never stay away from the mat for more than a few days. This time I had a partner to do yoga with me so I had to think I had to move slowly and keep it SIMPLE. An amazing teacher of mine has always told me to KEEP IT SIMPLE, KEEP IT TO THE BASICS POSES. Sometimes I am guilty of liking to change it up and add in stuff, but these past few weeks whether on my mat or a paddle board I watched how I breathed through my transitions (which is key as we move into September as deep breaths will help with the chaos), how when a situation changes (like water) you have to change your habits (where you put your feet) and pay attention to every movement and every breath.
Meals: At the cottage we meal plan (see last months post) but every Tuesday we go to the market. I was devastated this year to not see my bread guy but inspired by all the amazing fresh produce. Corn and peaches for me are summer time. As we made our meals for our guests people noticed how nothing was fancy but it tasted so good. In our home we never want to be in the kitchen too much (except in Winter) when entertaining or playing. We made SO MANY SIMPLE BUT DELICIOUS MEALS. In the next few weeks I will share with you a meal plan for simple easy dinners inspired by the cottage but that can be used anytime.
Parenting: When you have an only child and she isn't in a program or camp for two weeks it can be a little overwhelming. What can we do to entertain her while trying to be adults as well? I read a great article in one of the magazines I brought up north about the 70's-80's and how parents just let their kids watch tv, get bored eat whatever and they focused on their friends and being an adult. Now I am not saying we didn't watch our kids sugar intake or made sure she was safe and limit her screen time, but a few days in we decided to LET THEM BE KIDS, GET BORED AND HAVE A LITTLE BIT OF SUGAR. On our morning canoe, my daughter told me this is the most relaxed and calming weeks of her entire summer and she feels rested. Huh…maybe if we slowed down and made things more simple less controlled we would all relax a little.
Relationships: At the cottage we use our time to reconnect as a family. We often have families up and its our time to catch up relax and entertain our friends. This year a friend was up and at the end of our time together she had told me she noticed how much I am on my phone. She wasn't wrong. I have realized just how connected I am and how much I need to disconnect so that I can UNPLUG AND RECONNECT WITH EACH OTHER. I know as I move into the fall I am committed to put the phone down, not answer every text or email right away so that if I am alone, with my family or friends I can be completely present.
So as we enter the last few weeks of summer can we sit down and think about a few simple things we need to gear us up for the fall?